OnLine members
Currently: 3
Total hits!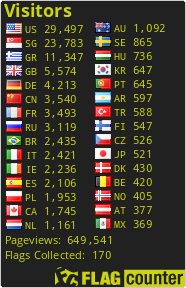 Play old-school now!
| | |
| --- | --- |
| | Exhibition on 2012 |
Classic video-games and professional-software galore invaded again Athens (GR) in 2012, being the country's biggest exhibition of old school computer and video-console entertainment as promised to be!
The event offered the chance to play with more than 100 consoles and computers from 1977 to the present day.
Much loved home-micro-systems and oldschool-gaming-legends such as the Commodore Amiga and original Atari console offered free plays and great excitement.

Rare games systems (such as MGT Sam Coupe, Vectrex etc), which failed to catch on, granted a temporary reprieve from obscurity.
The layout was in chronological order and there were great examples of how the tools and the people who used them brought us to where we are today.

We've been there too, as a part of the exhibitor team, and offering a few systems from our beloved collection (such as the Amiga 600, Amiga 1200, Atari STE, Amstrad GX4000, Panasonic 3DO, Philips CDi 450 etc).
Was a great fun, was a pleasant company of friends, was just ... a huge pile of memories!
Below, find a few shots and videos taken by me. You can find more photos and videos taken from the fellow exhibitors at www.retrocomputers.gr (initiated the event on 2012).
| | |
| --- | --- |
| | Pictures |
| | |
| --- | --- |
| | Videos |
Music Player!
Play ZX on-line!!
Retro-games Trivia!
Old-school Crossword!
Is this my palette?
The logo evolution!
Exhibitions!
Beat them All!
Random Old Ads!
Boot Screens!